Update: September 13th 2019
One of our route trucks is down today visiting the Mechanic.
We are not sure when our truck will be back up and running. We will be using our Recycling truck to pick up both recycling and trash. If you do not want us to pick up your recycling please bring the container in and hopefully we will be back on track next week with the recycling. Thank you.


The first of the year 2020 we will be making adjustments to our free recycling program.
More information to follow in the 4th quarter billing and on this page.




Refuse Collection
Standard trash collection is performed Monday-Friday between the hours of 7:00 a.m.- 5:00 p.m. All new customer are provided a wheeled trash cart (tote) with no additional rental fee. Choose from 35 gal. or 65 gal. cart. This equals approximately 3 black trash bags or 10 white kitchen tall bags. Senior Citizens in the Gladstone area are eligible for special pricing. We offer free recycling in the Gladstone area. Cardboard boxes we ask to
have broken down.
Service Area
Gladstone, Hoover, Kearney, Smithville and Platte City
No collection occurs on the following 2019 holidays:
New Year's Day – Jan. 1 (Jan 1-8 bulky items or leaf and brush will NOT be collected)
Memorial Day – May 27
Independence Day – July 4
Labor Day – Sep 2
Thanksgiving Day – Nov 28
Christmas – Dec. 25-31 (bulky items or leaf and brush will NOT be collected.)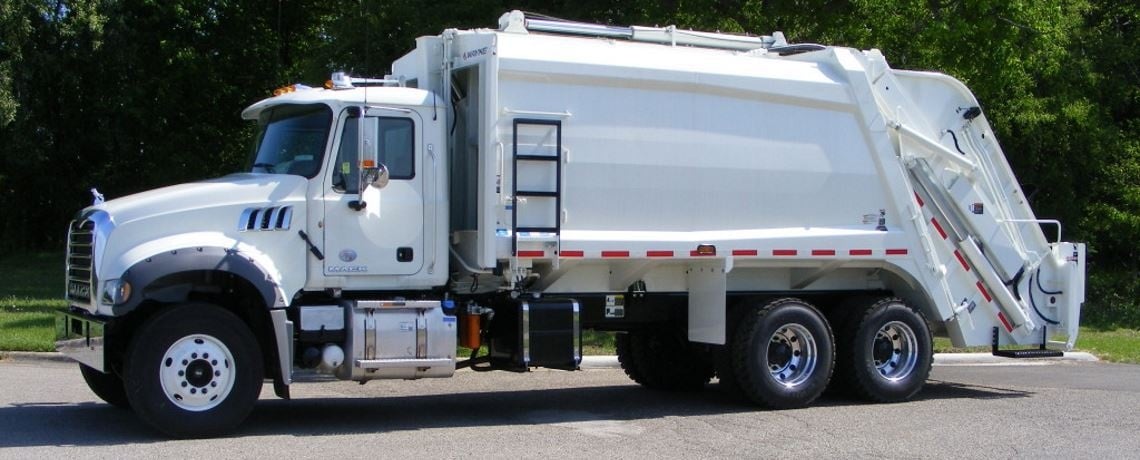 COLLECTION DAYS


Monday:
Kearney, Smithville area, Hoover area, 92 Hwy, Timber Creek area to N Hwy.


Tuesday:
West of Platte City, Lakes of Oakmont, Hills of Oakmont, Timber Park, etc.


Wednesday:
Gladstone, east of Antioch.


Thursday:
Gladstone, west of Antioch - east of N. Oak, 65th north to 77th St.


Friday:
Gladstone, southern areas of Gladstone, all south of 65th. West of N. Oak, East of N. Oak to Antioch.


Note: Bulky items are charged on a per item basis. Call the office for details.

Appliances:
All appliances please call for pick up. Leave by the curb.


Yard waste

Gladstone residents can purchase yard waste stickers from the office.
( 816-746-8619 ) Stickers are $1.00 each. Minimum order is 30 stickers. One sticker per brown bag. Up to 10 brown bags with yard waste stickers can be placed out each week on your service day. Stickers DO NOT expire.
BLACK OUT DAYS FOR YARD WASTE & BULKY
THANKSGIVING WEEK & THE WEEK AFTER,
DECEMBER 25TH-31TH, 2019 - JANUARY 1- 08, 2020



| | |
| --- | --- |
| Monday, May 28 Memorial Day Trash service will be | |